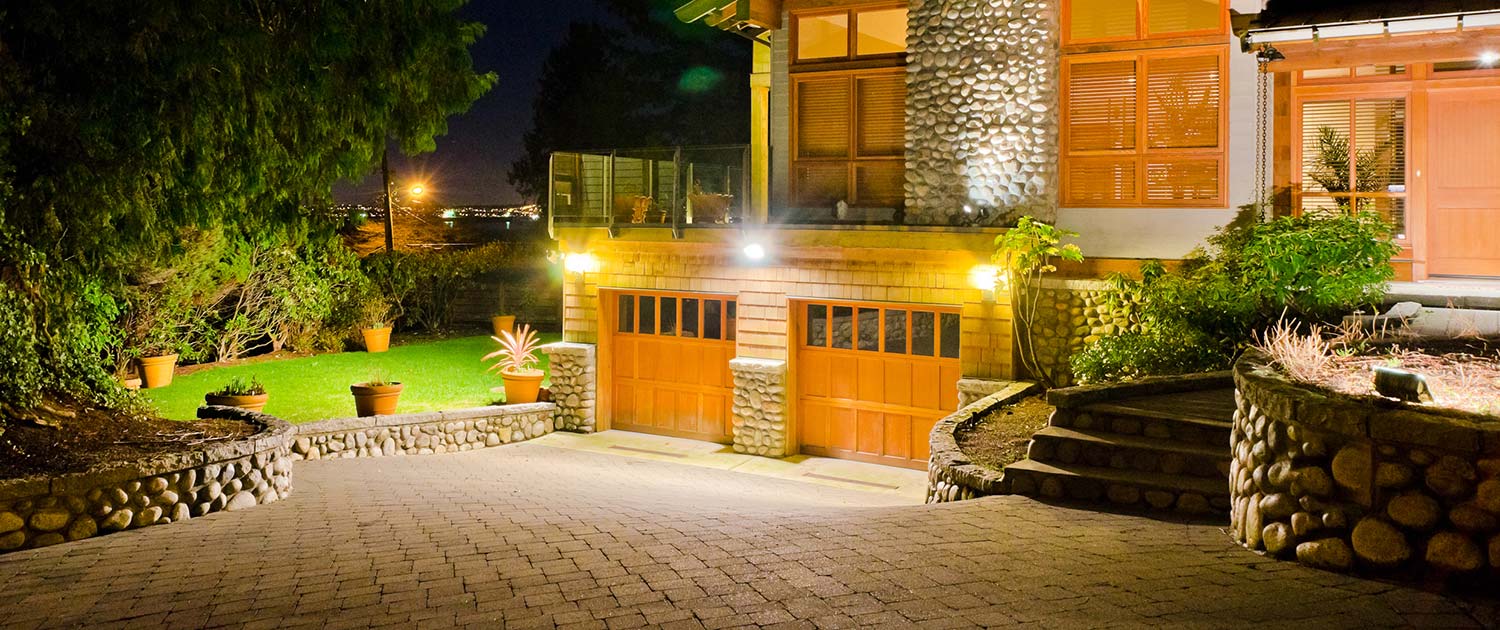 May 25, 2017 7:10 pm
Leave your thoughts
Exterior lighting highlights your landscaping, but it also enhances safety. If there are dark areas in your yard due to a lack of lighting or fixtures needing to be repaired, you risk injury as the warmer days bring people outside. Outdoor cookouts, pool parties, and family get-togethers all attract more people to your yard, which can also leave you vulnerable to premises liability. Here are five spots that may require new exterior lighting in Forsyth County, GA:
Stairs: The staircase to your porch can become a severe hazard—especially when the barbecue is going and the beer is flowing. Customers often install porch lights thinking they will be sufficient but leave the stairs in the dark. Small lights on each stair prevent tripping over steps (or missing them entirely). Motion lights located at vantage points also make stairs easier to navigate. The last thing you want to disrupt your outdoor party is a 911 call and an ambulance visit. Give those stairs some illumination!
Railings: If you cannot light up individual stairs, consider small lights on the railing. They are helpful especially for second-story porches, as it helps people find it in a dark yard. If you do the same for porch railings, guests are less likely to fall over them when they failed to pay attention. Pools also benefit from railing lights by making it easier for swimmers to find stairs and ladders.
Water features: Your water feature makes an impressive yard addition, but it is also a safety hazard. Small children may drown in them if they are not properly lighted and secured. Adding landscape lighting on your water features not only makes monitoring them easier, but also adds a decorative touch that gives your foundation or pond a new look for nighttime. You can enjoy safety and new design with the right lighting.
Hot tubs and pools: You may want better lights around pools and hot tubs for the same reason you illuminate your water feature: they can be hazardous, too. It is not uncommon for houseguests to indulge in an unexpected swim because they do not see the pool in the dark or underestimate its boundaries. Even if your guests can swim and leave your pool safely, no one enjoys sitting around in soaking wet clothes all night. Choose light effects or colors to add a new decorative touch, as well as to help people avoid possible danger or embarrassment.
Door locks: After a late night out, you likely look forward to arriving home and going straight to bed. The one thing in the way of this desire is your deadbolt. Having to fumble around in the dark to assure you stick the key in the correct place can be frustrating, especially when you are tired. Add lights around doorknobs and this becomes much easier. It also repels intruders and enhances security. Also, if you or a family member are in a situation where you need to enter your home quickly, these lights help in that effort.
If you require exterior lighting installation in Forsyth County, GA, call Duke Electric Co. today.
Categorised in: Exterior Lighting
This post was written by admin